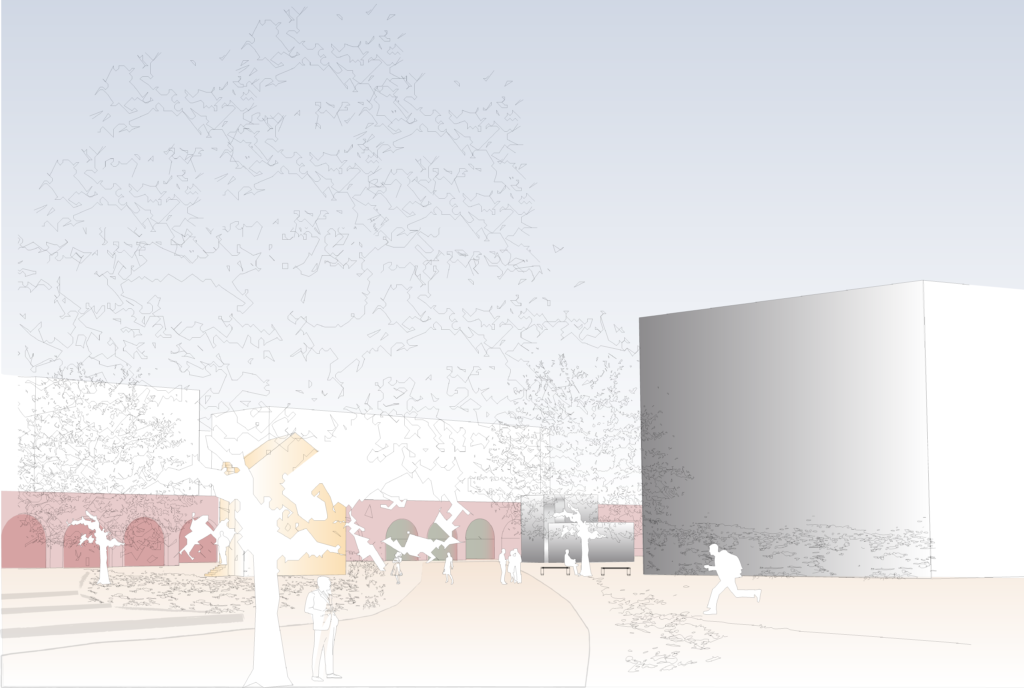 Land Development Prague | January, 2015
The project "The Yellow Submarine …" is characterised by finding a solution in the area of conflict between two structural divergent scales.
It attempts to produce a quality which on one hand mediates between the forces and on the other hand creates a quality of abidance for all inhabitants and people concerned which can also influence the usage of the viaduct arches.

So for the place between office, hotel and residential buildings I suggest a public park with another office building. The park can act as a meeting space and a buffer between divergent forces.
Hereby I will fathom the framework of a potential development. How much floor space ratio (FAR) and how much open space are possible?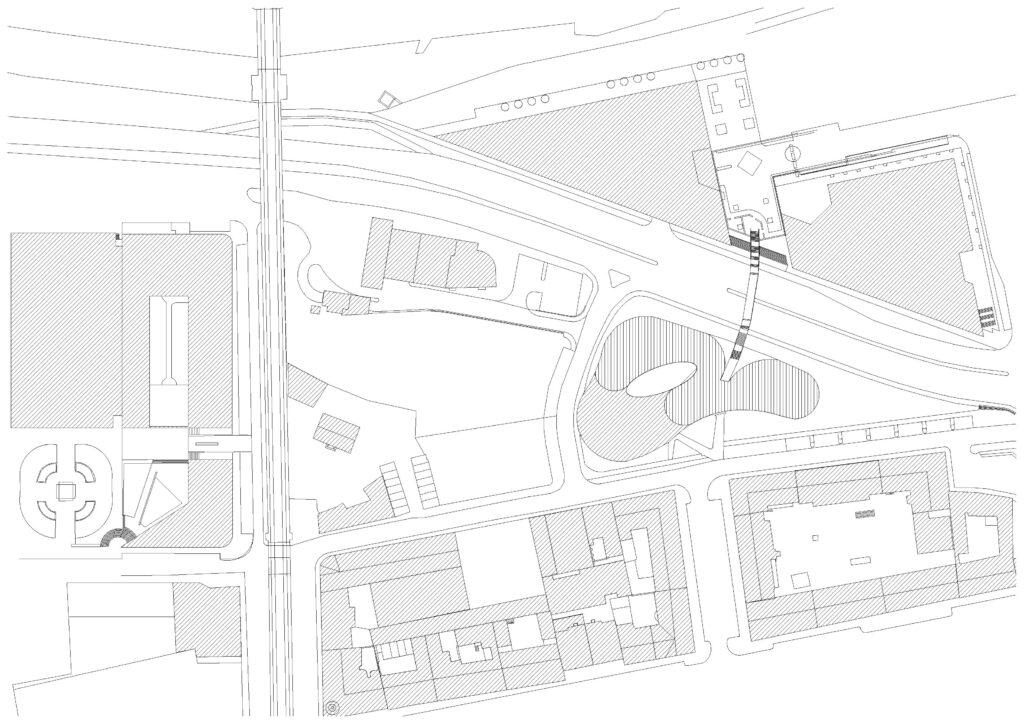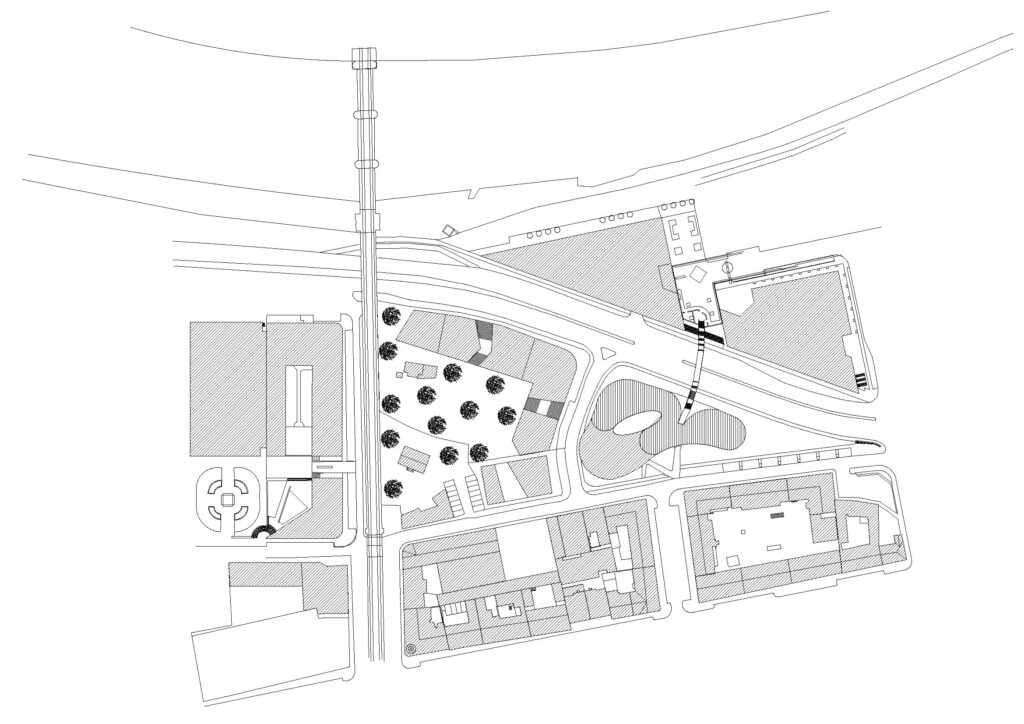 My suggestion is on one hand to design the volumes of the structures in such a way that the heights mediate between the different building scales and on the other hand that the office building is divided into several smaller sections. The buildings can enclose the public park and thus form a space and block the outside noise. With this thoughts so I get a FAR of 2.0 – 2.3 and different heights with 3 floors until 8 floors. The park is accessible by stairs from Rohanské Nábřeží and a small side street as well as from Pobřežní through a possible residential building and from Prvního Pluku through the viaduct.
Furthermore a new usage of two additional arches of the viaduct is possible. I suggest a market garden is settling there which can manage the park besides selling flowers and plants.
The other arches along Prvního Pluku till Pobřežní could be closed to the east, the side of the residential building, and could be open and used from the other (western) side. On the eastern side of the viaduct an access path should be kept free. Prvního Pluku is characterised by its seclusion and silence. At the same time on the western side of the street there are an office building and a hotel creating liveliness. I suggest the opening of one viaduct arch to the park in order to offer a quality of abidance to the guests of the hotel and furthermore continue the way over Prvního Pluku by paths, stairs and bridges to the landscaped riverbanks of Vltava.