open idea competition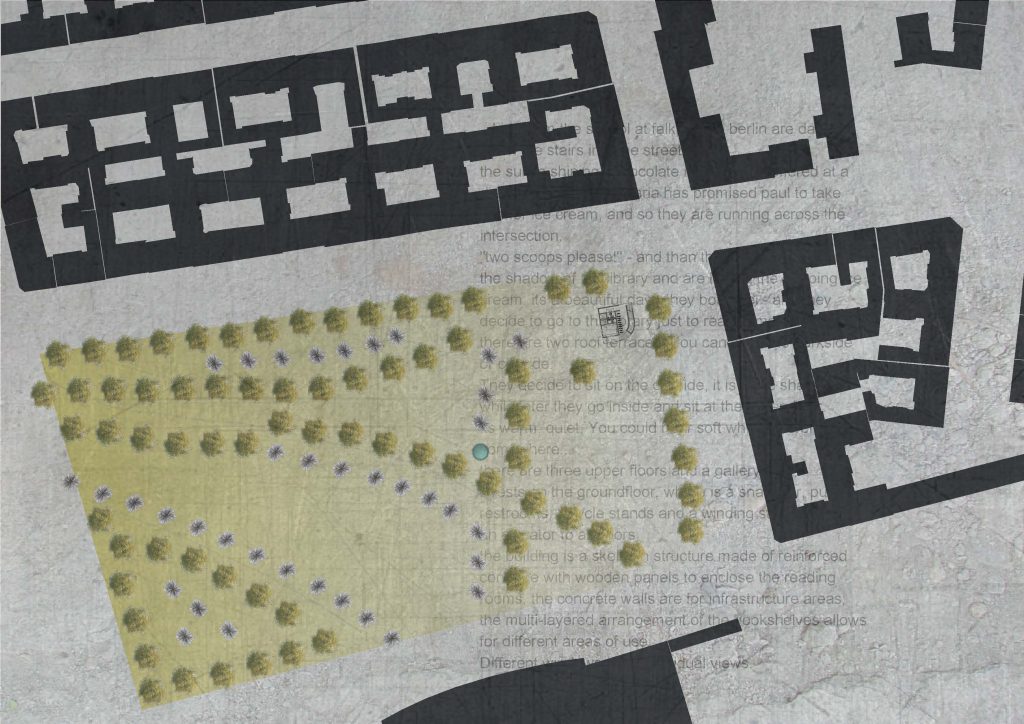 …kids from the school at falkplatz in berlin are dashing down the stairs into the street.
the sun is shining – maria has promised paul to take him for ice cream, and so they are running across the intersection to the park.
"two scoops please!" – and then they sit on stone steps in the shadow of the library and are licking the dripping ice cream. its a beautiful day and they decide to go to the library just to read some comics.
there are two roof terraces, You can sit at the park side or at the city side, there they sit down. it is more shady. later they go inside and sit at the gallery.
its warm, quiet. You could hear soft whispers from somewhere…
there are three upper floors and a gallery.
it rests on the groundfloor, where a snack bar, public restrooms, bicycle stands a winding staircase and an elevator are located.
the building is made of reinforced concrete with wooden panels to enclose the reading rooms, the concrete walls are for infrastructure areas. the multi-layered arrangement of the bookshelves allows for different areas of use.
Different windows offer individual views.